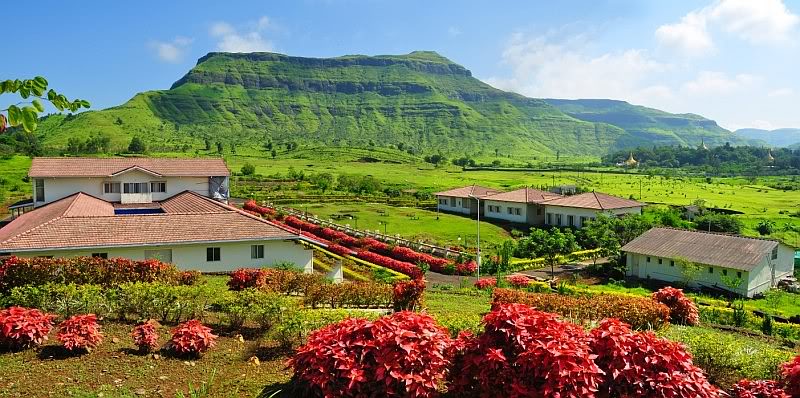 Paramahansa Yogananda Sadhanalaya - Igatpuri
Paramahansa Yogananda Path,
Yoganandapuram, Igatpuri, 422403
Phone: +918087618737, +919823459145 (All days, except Mondays, 9 am - 5 pm)
E-mail: [email protected]
Paramahansa Yogananda Sadhanalaya – Igatpuri was inaugurated on March 7, 2002. Spread across 16 lush green acres, the retreat offers a natural surrounding for silent communion with God.
Situated only 125 kms from Mumbai, and only an hour journey from Nashik the retreat is easily accessible with all major trains halting at Igatpuri station.
Retreat facilities consist of both single occupancy as well as dormitory style accommodation. YSS books and recordings are available for sale and for private study in the Library.
Retreat activities include daily group meditations, practice of the YSS Energization Exercises, inspirational classes and programmes.
There is also ample free time to relax and enjoy God's presence in the beautiful retreat settings.
These retreat programmes are open to all devotees: men, women, and married couples. Men and women will be accommodated separately.
Participants are urged to maintain silence during the retreat to deepen their attunement with Guruji and to build their inner environment.
DIRECTIONS
By Road
Igatpuri is approx. 125 km from Mumbai. From Mumbai take National Highway 3. After the ghat (a mountain pass), you come to Manas Resorts. Then comes Greenland Hotel on the left. Immediately take a left turn....you will see Mahindra Factory on your left. Continue along this left road and when you reach Ram Mandir (undergoing reconstruction now) take a left turn.
By Train
1) Take a Central Railway local train from V.T. Or Dadar to Kasara. From Kasara, take a (shared) taxi to Igatpuri. (approx. Rs.50) ( You can pay double to get a comfortable front seat). Just before Igatpuri railway station, get down at Ram Mandir. Take another riksha (approx. Rs.70) from Ram Mandir towards Sadhanalaya. (There is a S.T. bus from Kasara to Igatpuri at around 11 a.m.)

2) Take an Express Train (Long Distance) (for e.g. Nanded Tapovan Express) from V.T. or Dadar to Igatpuri. Take a riksha from Igatpuri to Sadhanalaya (Approx. Rs.90)
HOTEL INFORMATION
If you are a YSS or SRF devotee looking for information about hotel properties in the vicinity of YSS Igatpuri Retreat, please click here.