About Mumbai Kendra
Yogoda Satsanga Society of India (YSS) was founded by Sri Sri Paramahansa Yogananda in 1917. The mission of YSS is to make available to all the ancient scientific teachings, and meditation techniques of Kriya Yoga for achieving all-round success, well-being, and a direct personal experience of God. YSS has more than 200 centers across India to help all Truth-seekers to experience the power of group meditations and to share in spiritual fellowship. A YSS meditation center was started in Mumbai by a small group of devotees in the early 1960s. Former president and Sanghamataji of ...
News and Announcements View All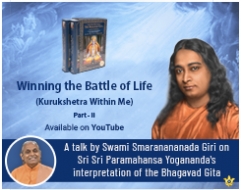 VIDEO: "Winning the Battle of life (Kurukshetra within me) — Part III" by Swami Smaranananda Giri
These discourses, covering various facets of spiritual life, are given by senior YSS sannyasis on the wisdom of the Bhagavad Gita as interpreted by Sri Sri Paramahansa Yogananda in God Talks With...
Read More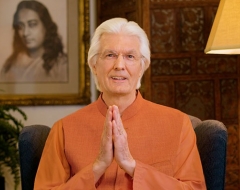 VIDEO: "Overcoming 'Soul Fog' Through Kriya Yoga" by Swami Chidananda Giri
In this video excerpt from his closing programme at the 2021 SRF Online World Convocation, YSS/SRF President Swami Chidananda Giri discusses what he terms "soul fog" — a state in which clarity...
Read More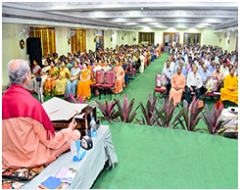 YSS Monastic Tours and In-Person Programmes
The 2022 YSS programme of monastic tours and in-person events begins in June! Join us for sangams, retreats, and monastic tour programmes....
Read More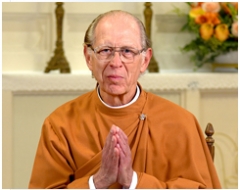 Guided Meditation on Your True Self
Join SRF sannyasi Swami Ishtananda Giri for a guided meditation on reconnecting with knowing yourself as the eternal and blissful consciousness within. It is approximately 20 minutes in length....
Read More
SUBSCRIBE FOR UPDATES AND NEWS
You can now subscribe to receive the latest updates, happenings and events from Mumbai Dhyana Kendra