About Mumbai Kendra
Yogoda Satsanga Society of India (YSS) was founded by Sri Sri Paramahansa Yogananda in 1917. The mission of YSS is to make available to all the ancient scientific teachings, and meditation techniques of Kriya Yoga for achieving all-round success, well-being, and a direct personal experience of God. YSS has more than 200 centers across India to help all Truth-seekers to experience the power of group meditations and to share in spiritual fellowship. A YSS meditation center was started in Mumbai by a small group of devotees in the early 1960s. Former president and Sanghamataji of ...
News and Announcements View All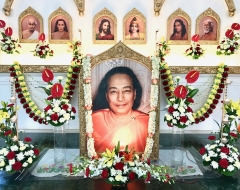 PYS Igatpuri: Babaji Smriti Divas and Guru Purnima retreat
We are happy to announce the dates of a five days' retreat to commemorate "Babaji Smriti Divas" (25 July) and "Guru Purnima" (27 July) in the month of July 2018. ...
Read More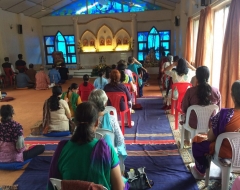 PYS Igatpuri: Conducted weekend retreat, June 2018
We invite you to join us for the Conducted weekend retreat for the month of June 2018. ...
Read More
SUBSCRIBE FOR UPDATES AND NEWS
You can now subscribe to receive the latest updates, happenings and events from Mumbai Dhyana Kendra