About Mumbai Kendra
Yogoda Satsanga Society of India
(YSS) was founded by
Sri Sri Paramahansa Yogananda
in 1917. A YSS meditation center was started in Mumbai by a small group of devotees in the early 1960s. Former president and Sanghamataji of YSS, Sri Sri Daya Mataji was welcomed in Mumbai by this little gathering of sincere devoted seekers. Following Daya Mataji's visit, this inspired group gained strength and established it's working quarters ...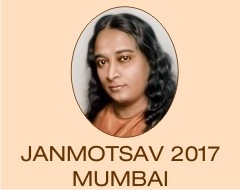 Jan 5 - 8: Yoganandaji's Janmotsav at Mumbai
5-8th Jan 2017 | Wadala, Mumbai | Registration Fee - Rs 600 ...
Read More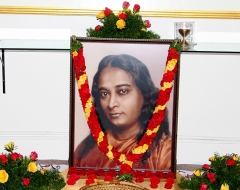 Jan 5-8: Yoganandaji's Janmotsav at Hyderabad
Join us from January 5th - 8th, 2017 as Hyderabad Kendra hosts Guruji's Janmotsav. The Janmotsav will be similar to that of the Sharad Sangam held in Ranchi and will include...
Read More
SUBSCRIBE FOR UPDATES AND NEWS
You can now subscribe to receive the latest updates, happenings and events from Mumbai Dhyana Kendra