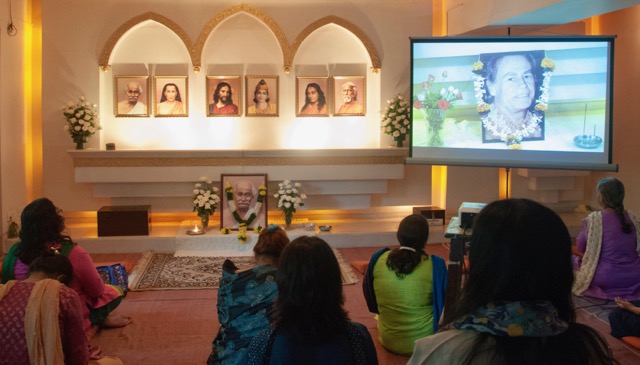 Yogoda Satsanga Dhyana Kendra - Mumbai held a memorial service of our beloved Swami Anandamoyji on Sunday, 25th September, 2016 from 12.30 to 2pm. Being the Sunday before a commemorative function, the meditation period was from 10 am to 2 pm. The first half of the meditation period was dedicated to Lahiri Mahasaya and in the second half the memorial service was held. About 180 devotees attended the service.
Mr. Ramesh Bhatt started the service with a prayer followed by a brief introduction of revered Swamiji from the article on SRF website. Devotees were requested to lovingly remember Swamiji all along the service and send out their love and good will to him. They were also asked to feel that he is witnessing the occasion and reciprocating with love and friendship. This was followed by a period of chanting and meditation. Mr. Bhat read out 11 to 30 verses from Chapter 2 from Bhagavad Gita and conducted meditation in accordance with memorial service format of YSS.
Some of the senior devotees, who knew Swamiji, lovingly shared their personal interactions with him and the blessings they received. The atmosphere was surcharged with love and reverence for Swamiji, who is an epitome of an ideal disciple.
Mr. Ramesh Bhatt narrated some of the anecdotes from his talks which reflected his one hundred percent dedication to Guruji and his teachings. He also shared details of his personal interactions with Swami Anandamoyji during his visit to SRF.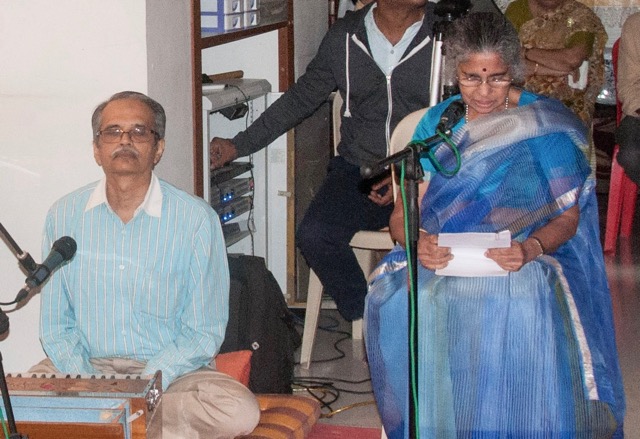 A senior devotee, Smt. Usha Jain, in her eulogy, said how blessed she was to host Swamiji during his visit to India-Mumbai. She recalled the story which Swamiji narrated in his CD "Devotion" about the poor girl who gifted him the calendar which was hanging on the wall of her servant quarters took place in her house.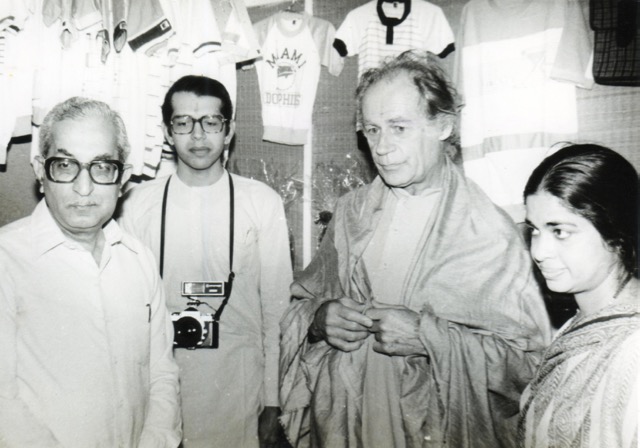 During his second visit to India, she said, on one occasion, when they were having dinner, she had an unusual experience when she felt uncontrollable mirth and joy. The joy was so much that she couldn't control it and felt like rolling on the ground with joy.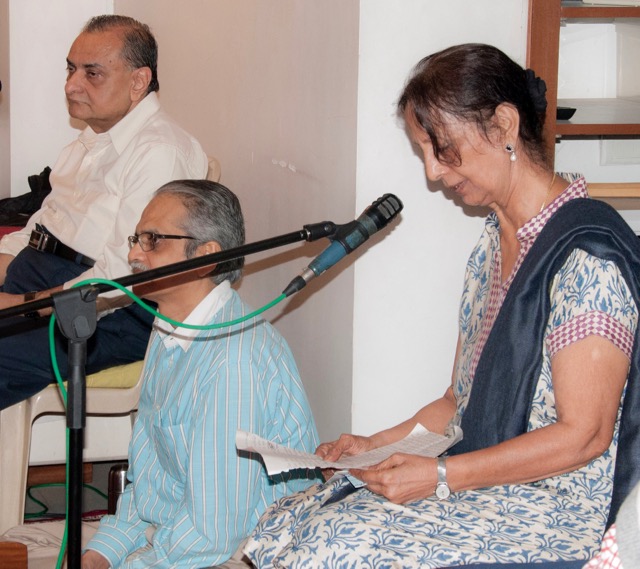 Another senior devotee, Smt. Sushama Gupta said that Swamiji's presence was magnetic and being in his presence was like being with Guruji himself. She fondly recalled that she took Kriya through Swamiji. On another occasion during a Kriya ceremony, Swamiji was totally withdrawn. After a long pause he said all Gurus are here, and their presence was so strong that he was unable to speak. And when the Prasad was brought he said it was already spiritualized. She recalled beautiful moments and felt that she was privileged to have spent so many beautiful moments with the saintly Swamiji and felt that God and Gurus are rejoicing having him in their midst.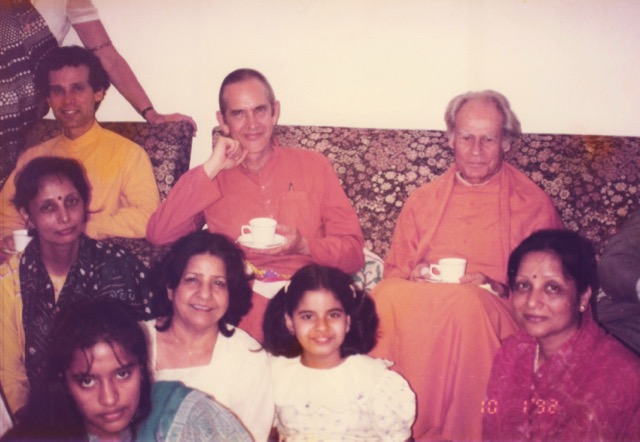 This was followed by a flower ceremony wherein red and white roses were offer by a few senior devotees to Swamiji. Mr. Bhat read out selected passages from Guruji's poem "Thou and I are one." Subsequently, all devotees stood up and chanted Om several times with upraised arms sending thoughts of love and peace to Swamiji.
After the closing prayer Prasad was served to all devotees.